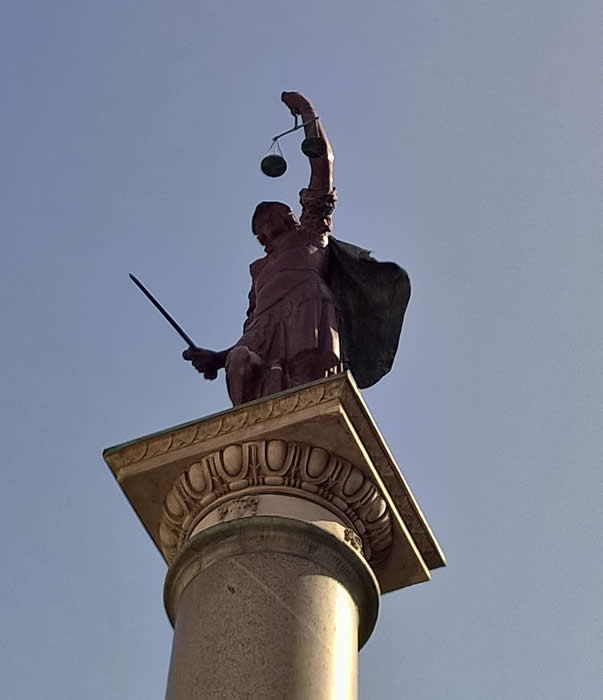 | | |
| --- | --- |
| | |
| | |
| in the Stores for free! Check "Debt collection Germany" | |

Law Firm Germany-Feinen&nbsp
Your partner in worldwide debt collection
Law Firm Germany-Feinen Germany - We are Your partner in international debt collection and commercial law in Germany and Worldwide
Visit our new website:
www.debtcollectionagency.de

We offer services in international debt collection, commercial law, contract law and all aspects of civil law along with insolvency law. see>>

Our out of court service is on basis of no win, no fee basis (" no cure, no pay ") for bad debts (commercial debts, private debts). But opur Law Firm would like to inform you as well about costs and fees if court proceedings become necessary.

Our Law Firm is conducting debt collection and claim recovery, court proceedings and finally enforcement proceedings. Our Law Firm assist you in insolvency proceedings of Your debtors as well - all proceedings are managed and supervised by experienced Lawyers.

The advantage: as a Law Firm we consider all stages of collection from the first request for payment (dunning, demand letter) up to recovery by the final judgment and enforcement by bailiff and block of bank accounts. see>>
Our Law Firm is a high-quality, commercial law firm with expertise in specific business sectors. Our Law Firm provide tailored and integrated legal services across a wide range of practice areas to German and international clients.
areas of activity
- international conducting of law-suits, litigation
- consulting in commercial law, contract law, civil law and insolvency law see>>
- recognition (acknowledgement) and enforcement of judgements in Germany
- claim-management - debt collection
- business mediation, economic mediation (certified Mediator), our offer here-->
- consulting, drafting of contracts

areas of legal activity
- hi tech and machines
- fashion and trade

areas of business
- General Civil Law
- Company and Commercial Law, partnerships
- corporate contracts, shareholders value
- general terms of business
- agency contracts
- franchise, distribution and service agreements
- Employment Law
- Law of work councils
- Contract Law, particularly international purchase law (CISG)
- Competition and Antitrust Law, unfair competition
- insolvency/bankruptcy law (advice before and during proceedings)
- Liquidations

experiences
- More than 25 years of experience in international debt collection und subsequent court proceedings
- Establishment of branches in Germany
- counseling in German Law provisions
- advice concerning contract forms, terms of trade and General Conditions

language
Lawyers and associates are fluent in English, French, Spanish and Italian in word and writing.
Our clients are from all over the world like:

International Forwarders Debt Recovery Service
International Freight/Logistics industries, Transport
International Clothing industry, apparel
International Engine building, machine building industry, engineering
Chemical, pharmaceutical industry
construction industry, construction sector
International Service providers, Industry consulting
Personnel recruitment, Recruitment Agencies, Head-Hunting companies, Sales Executives, Sales agents
International IT consulting, IT sector
all claims based on contract law or commercial law
For further questions we are always prepared to support you with detailed information, information on our work and our conditions, fees and charges.

Why to choose our Law Firm?

Our Office combines modern debt collection proceedings (debt collection agency) with subsequent court proceedings if necessary - all proceedings are in one single hand.

Modern back-office: Our office is completely digitized, electronic file-system, online-linkage to a lot of data providing service companies and authorities, online accessibility to the courts and bailiffs in Germany etc.

We are able to represent your interests all over Germany. Our Lawyers are called to every court in Germany.

Fees and costs: It is the guiding principle of our office to cover our fees and costs by the debtor himself ("no cure no pay") in out of court debt collection cases Experience has shown that it is very effective to contact the debtor directly and to force him by staying close to him by telephone. Please take in consideration that very often the refusal of payment indicates a bad financial situation. Objections (f.e. notice of defects) against your claim mostly are assertions to delay payment.

In bankruptcy proceedings, insolvency, you need experience filing the claim to the bankruptcy court, to control and monitor proceedings and the measures taken by the administrator/receiver in bankruptcy.

At each stage of proceedings we inform you about the actual situation, provide you with an update and will advise you in deciding further steps. It is also out of question that we will provide you with background information.

Find here the list of documents and information needed in debt collection. Please note that we are able to represent your interests all over Germany. Our Lawyers are called to the bar at every court in Germany.

Do not hesitate to contact us.

Disclaimer: Please note that the contents of this website are for informal purposes only and do not purport to provide legal advice or is leading to a mandate

&xnbsp;
---
Content:
Law Firm Germany-Feinen Cologne, Germany, Attorney specialsed in collecting debts, commercial and business law, recovery of debts, bad debt recovery, recovery agency recognition and enforcement of judgements,mediation. Our Law Office is working in the field of claim management, international contract law, conducting of lawsuit (court proceedings).
Thank you for searching germany bad debt recovery claim collecting delay payment Law Firm collection legal flat fees lump sum closed budget lawyer lawsuit court claim contract law dunning outstanding debts
detailed information in debt collection
company information in debt collection
Law Firm Germany-Feinen, 50823 Köln, Germany, specialist in debt collection, claim management and international contract law
e-mail
phone 0049-221-16844589, Fax: 0049 -221- 16844619
Please visit our new website: www.debtcollectionagency.de
Global Debt Recovery Network: www.globalrecoverynet.com - debt collection worldwide
Copyright: Michael Feinen 2000-2023
28.08.2023
28, August 2023