Law Firm Feinen Köln Germany
Your partner in debt collection and commercial law
Debt Collection all over Germany, Austria, Switzerland and Europe

out of court service - no cure, no pay

Call us: Fon
+49 221 16844589
+44 203 3184513
kanzlei@rechtsanwalt-feinen.de

Please send your claims and unpaid invoices to:

small fees in case of success

Fax
+49 221 16844619
+44 203 3184574
debtcollection@gmx.net
The Law Firm Feinen, Köln, Cologne, Germany, would like to take the opportunity to introduce our office and our legal services.
Debt Collection all over Germany, Austria, Switzerland and Europe

out of court service - no cure, no pay

25 years of experience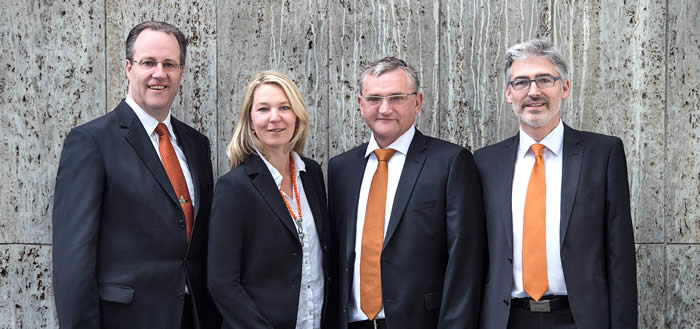 We are at your service for

all kind of claims

like purchase price, all claims based on contract law or commercial law, private or business loans, damages and indemnification, enforcement of judgments of your country.
Consumer debts - Commercial debts
We assist in debt collection of claims more than 100 Euro/ 150 USD
Our Fee Structure:

1. Out of court: no upfront fees
Out of court proceedings are free of charge for our clients ("no cure, no pay").
As our client you come up to pay nothing in out-of-court-activities (prelegal proceedings). In case of success in collection we only charge for a contingent fee only from the collected amount. The range is 1,5% - 7,5% (details on your request).*
Our services are including the check of:
- court's register of debtors,
- check if service of (court) documents is possible
- pending bankruptcy proceedings,
- peculiarities in the Internet and Social Networks-low level,
- active business of the debtor (f.i. phone calls, fax), etc.
For this basic package we charge 90,00 EUR each if there is no relation to a running file.
A comprehensive check of the financial situation – advanced package – includes the basic package plus credit reports of the most famous credit rating agencies in Germany, costs are 220,00 EUR for each debtor.
The price of a credit report is 150,00 EUR each.
2. Court proceedings:

If the debtor does not react or refuses to pay court proceedings are to recommend by lack of further legal options to force him to payment out of court.
Before starting any court proceedings we request for your consent and try to get information about the solvency of the debtor.
Please consider: If the debtor has acknowledged to pay the debt you can achieve a judgment very fast and by investing less or no fees at all!.

Court fees relate to a legal table, which is binding by law. The amount depends on the amount in controversy (amount of claim). The same applies for Lawyer fees.

We kindly ask for your understanding, that court fees cannot be covered by our office, meaning that the client has to provide us with the court fees in advance.

The debtor is obliged by law to refund all court and lawyers fees, if he is defeated in the lawsuit. Hence, all fees and costs are basically recoverable from the debtor.
In court proceedings we can offer favorable, competitive terms and reasonable fees. For example we offer conducting court proceedings by paying only court fees in case of certain circumstances (f.e. we dispose of full documentation, PoA...).
Furthermore it is possible to free you from any costs to start court proceedings if you accept a higher commission/success fee (10-25%) to cover our risks.
You can find more details here-->
We do not initiate court proceedings without your prior consent.
Court fees relate to a legal table, which is binding by law here-->. The amount depends on the amount in controversy (amount of claim). The same applies for Lawyer fees.
You can find the legal table here: "court + fees".
You also find explanations how to calculate the fees in your case.
Please ask for your individual offer for free!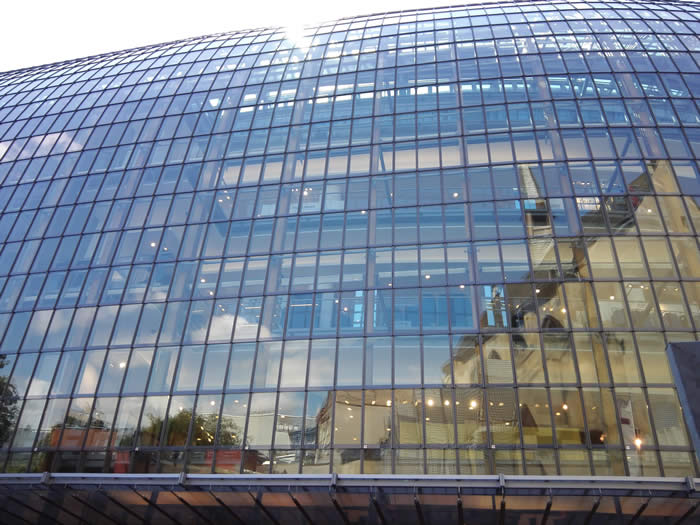 Our collections process is due to more than 20 years of experience with outstanding payments.Our workflow is being constantly improved to include legislative changes and also the latest technological innovations that can benefit our clients (e.g.: consultation and transmission of files by Internet, databases, E-mail, etc.)
Our Lawyers would like to assist you in all legal and court matters all over Germany and Europe (in English language), especially in the area of debt collection and commercial law as well as in all areas of civil and procedural law. In addition the field of international purchase law (international sale of goods) is absolutely important for our work.

Our Law Firm and debt recovery agency is primarily dealing in the area of collecting outstanding debts (bad debts) in Germany -and all European countries as well- and the international conducting of lawsuits. Our Lawyers are called to the bar at every court in Germany.
For more than 25 years we have been working for numerous foreign companies in the field of claim management and took over the debt collection for French, Italian and English export credit insurance companies. Therefore our Lawyers are familiar with their handling and requirements in bad debt collection proceedings. We serve industrial, commercial and service-providing firms as well as private individuals.
Our Office combines modern debt collection proceedings (debt collection agency) with subsequent court proceedings if necessary - all proceedings are in one single hand.
Your case is always related to one office - from the first request for payment (dunning letter, reminder) until payment in enforcement (execution proceedings, levy of execution). Please visit our new FAQ-webpage for a lot of details in debt recovery proceedings.


| | | |
| --- | --- | --- |
| | | |
Your further benefits:
more than 20 years experience in debt collection for foreign companies in Germany and European countries
more than 20 years of experience in Civil Law, Commercial Law, Contract Law and conducting of court proceedings and execution for foreign companies
Your legal representative on the home ground of the debtor - everywhere in Germany
out of court proceedings, court proceedings and enforcement in one single hand
modern and effective workflow in processing of your claims and communication
guaranteed 4-stages proceedings to collect the debt out of court
"no cure, no pay" in out of court proceedings
no additional fees and expenses in contrast to debt collection agencies in Germany
in court proceedings we can offer favorable, competitive terms and reasonable fixed-rates for our services. Please note that the debtor has to take over all our fees and court fees in case of a judgment to your favour.
additional background information in each stage of proceedings (e.g. bankruptcy proceedings)
we are called to the bar all over Germany
business information about your debtor or your future business partner (from 10,00 EUR for address check of the debtor, Comprehensive Credit Report 60,00 EUR to learn more about the solvency of your business partner more>>)
Please note that success of collection is depending on all information about the debtor like full postal address, full name, Birthday, legal form (corporate company or individual), email accounts, web sites, TelNo. and Fax.No., bank details of the debtor and the documentation the client provides us with.
The advantage of our services as a Law Firm is that all proceedings, out of court, court proceedings and execution (enforcement) proceedings are in one single hand.
Please visit our new website: inkassodeutschland.koeln/English-Clients-debtcollection/
* In case of any direct communication and settlement between the client and the debtor we charge a commission fee of 10% of the amount paid in any case, not less than 120,00 EUR. The same applies if the debtor pays only the main claim directly to the client and the client does not wish us to pursue any further legal fees and costs the debtor has to bear by Law. In those cases we are entitled to pursue the claim in relation to legal fees against the debtor if applicable on our risk. We are entitled to deduct the agreed fees and possible legal fees the debtor has to bear by Law from any remittance to our clients. These conditions are usual and reasonable. Please contact us in case of any queries.

Anwaltskanzlei Feinen
D-50670 Köln
London Office
+44 203 3181272 tel
+44 203 3184574 fax
Skype call: debtcollection
Our email contact:
debtcollection(ad)gmx.net